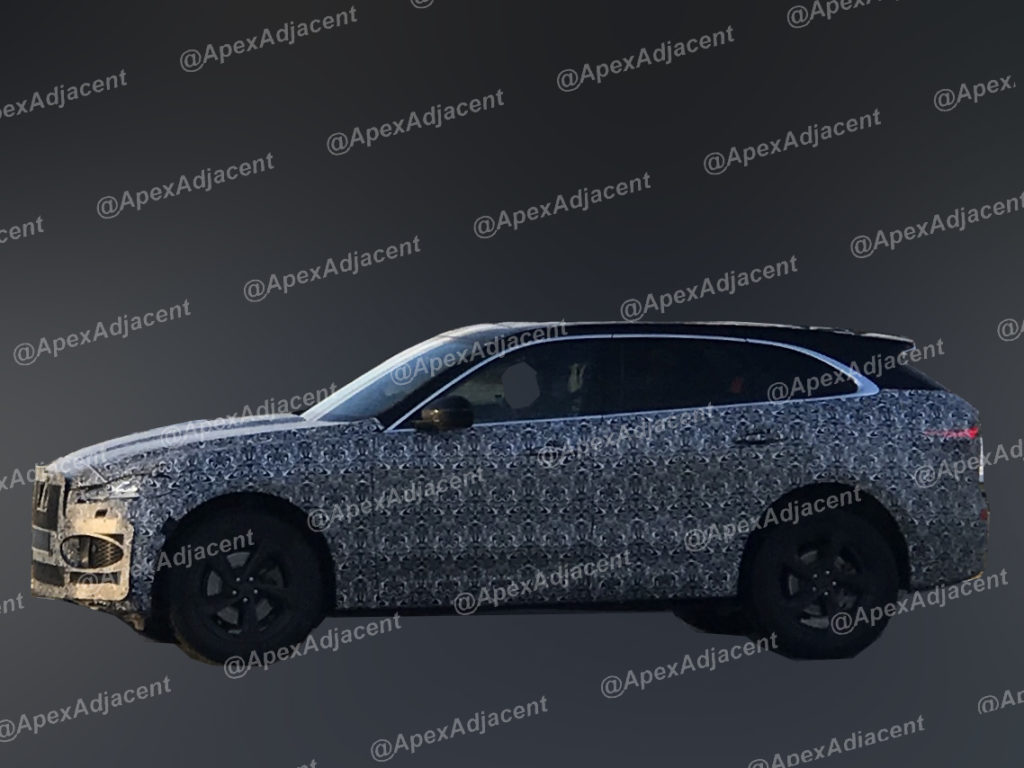 Well it finally happened, everyone: your two neighborhood idiots finally stumbled into an automotive news story…maybe. Living in Colorado, we see our fair share of test vehicles rolling around. Most of the time, we see camouflaged cars headed to the mountains for altitude testing, and they're ones lots of other outlets have seen first. Something about this Jag we saw in Denver yesterday is different, though. While it's been widely reported that Jaguar is busy readying the F-Pace SUV for a mid-cycle refresh, all the spy shots we've seen feature visible exhaust tips. For instance, UK site Motor1 published some just this morning. There also seem to have been few sightings here in the US.
Before we all get too excited about an all-electric F-Pace mule running around, there are a few wrinkles in this story. First, there's a clearly visible fuel door cutout in the camo on the right rear fender. Also, hybrid Jags and the I-Pace both have charge ports on the left front fender, and there is no cutout visible in the camo on this car. And, we suppose it's possible the exhaust is just hidden behind that rear fascia for some reason, which might explain some of the peeling camo stickers.
However, our intrepid photographer was only about 10 feet from the big Jag when he first spotted it. He was close enough to get glares from the driver, and the word he used when describing the sound was "silent." So while we're not ready to preach the gospel of the Electrified Midsize SUV From Jaguar just yet, there's definitely something different with this test car. It could be an early F-Pace electric prototype, a mule for the upcoming J-Pace, or something else entirely. And who knows, maybe us two idiots actually did do a journalism.